Trekking Ta Chi Nhu - Challenging Journey at an altitude of 2,979 m
Ta Chi Nhu mountain is ranked 7th in the top 10 highest mountains in Vietnam - one of the ideal places for cloud hunting, also known as "Cloud Heaven on Earth". Standing on top of Ta Chi Nhu, just with your hand you can reach the clouds, immersed in a space like a place. Many people believe that the clouds not only appear above the head but are at eye level, soft like silk covering everywhere.


Ta Chi Nhu Belonging to the Pu Luong massif of the famous Hoang Lien Son range. Ta Chi Nhu and Ta Xua are two mountains of Tram Tau district that are very popular with trekking people. If Ta Xua is more difficult, it takes 3 days 2 nights, Ta Chi Nhu is considered lighter, just 2 days 1 night is enough.
The trekking mountain route can be divided into three stages. Stage 1 from the base of the mountain passes a lead mine that is still being exploited at an altitude of 1,200 meters. Stage 2 from stream to shack for night is 2,400m. Stage 3 from the shack to the top of the mountain.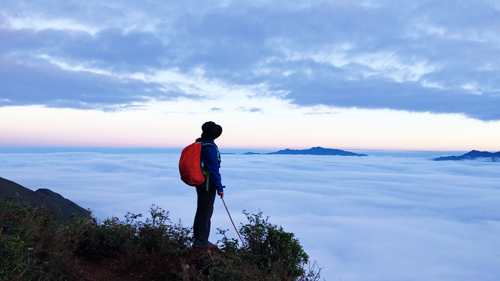 The groups trekking often stay in the shack, rest, cook and have dinner early to get up the next day to welcome the dawn and hunt for the sea of clouds. But there are also many people who go to the top in the afternoon to enjoy the moment watching the sunset gradually fall.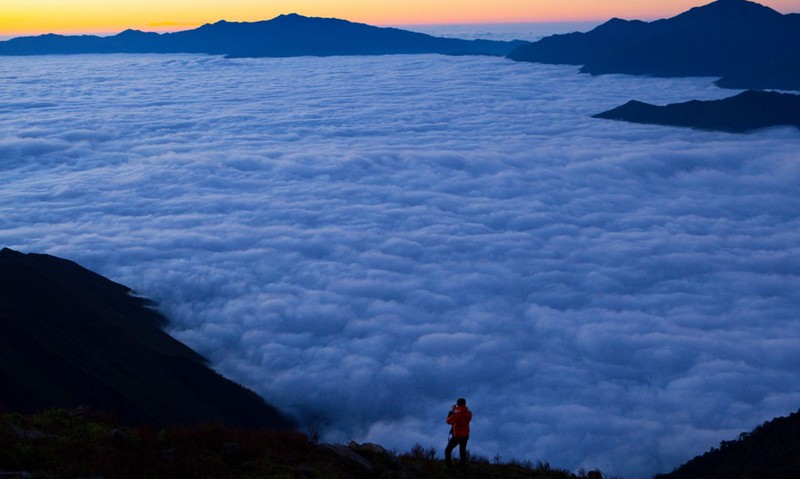 Total climbing distance is about 18km both back and forth. Basically, Ta Chi Nhu climbing road has almost only a single trail, not many cross and vertical turns, only going up or down, quite safe for many people, although some sections are quite high and steep.