10 most beautiful backpacking roads in Vietnam that you should experience once
Backpacking is a form of travel that is both convenient, fast and cost-effective, so it is preferred by many young people today. But do you know the most beautiful backpacking roads in Vietnam yet? If not, then follow the article below to have more choices for the journey.
 
1. Ha Noi - Moc Chau - Ta Xua - Bac Yen:
This route is an option not to be missed with endless flower gardens, charming scenery of heaven and earth. In addition, you can also visit Pha Luong peak - the roof of Moc Chau plateau.
Our destination in this journey is Ta Xua - a highland commune bordering Tram Tau district (Yen Bai province) and Bac Yen town (Son La prvince). You can follow Highway 6 from Hanoi to Moc Chau, to get to the town can take about 4-5 hours.
Thung Khe Pass or Dai Yem waterfall, the pine forest of Ang village in Moc Chau are places you should stop and check in during your trip. Rest a bit and then continue the journey of hunting clouds in Ta Xua.


2. Ha Noi - Lao Cai - Hoang Su Phi
In autumn, Hoang Su Phi is an ideal place for backpackers not to be missed.
The ripe golden terraced fields, winding in the wind like a dancer are dancing to welcome visitors, creating a captivating beauty, such as Ban Luoc, Ban Phung, Thong Nguyen, Ho Thau...
The journey will be more than 300km, starting from Hanoi, along Highway 2, you can choose to go through Tuyen Quang or Lao Cai to Hoang Su Phi, but choosing Lao Cai will be more appropriate. Because the road up there is not too wide but there is little traffic, it is quite safe to move.
Remember to bring warm clothes because the weather in Hoang Su Phi is quite cold. You can also bring some food because there are not many shops on it.
Hoang Su Phi
3. Ha Giang - Yen Minh - Lung Cu - Dong Van - Meo Vac:
This route will have a lot of interesting things that you cannot help but choose. You can see the largest buckwheat field in Vietnam, conquer the Lung Cu flagpole or simply admire the dreamlike pine hill in Yen Minh, all these attractions are irresistible. .
From Yen Minh to Dong Van. You will pass a pretty famous pass in Lung Thau commune, this is quite a dangerous pass, but the scenery is so beautiful that it captivates people.
Next of the journey to discover Ha Giang is Meo Vac district located about 20 km from Dong Van. To get to Meo Vac, you will experience Ma Pi Leng pass - the road of happiness.
Ha Giang Viet Nam (Nho Que river)
4. Sai Khao - Muong Lat
Have you ever been sound Sai Khao - Muong Lat before? this is the route of the Tay Tien army, it can be said that the Sai Khao - Muong Lat road is also one of the most beautiful roads in Vietnam.
From Hanoi will pass about 160km, Lac village (Mai Chau) will be the ideal first stop. You can take advantage of visiting Mai Chau flagpole and check in some photos, and rest for the next day to continue the journey Sai Khao - Muong Lat.
The road is mainly dirt road, so when it rains you should pay attention. However, when you arrive, all your hard work will be banished by the majestic, incredible scenery here. This is exactly one of the most beautiful roads in Vietnam that you should experience.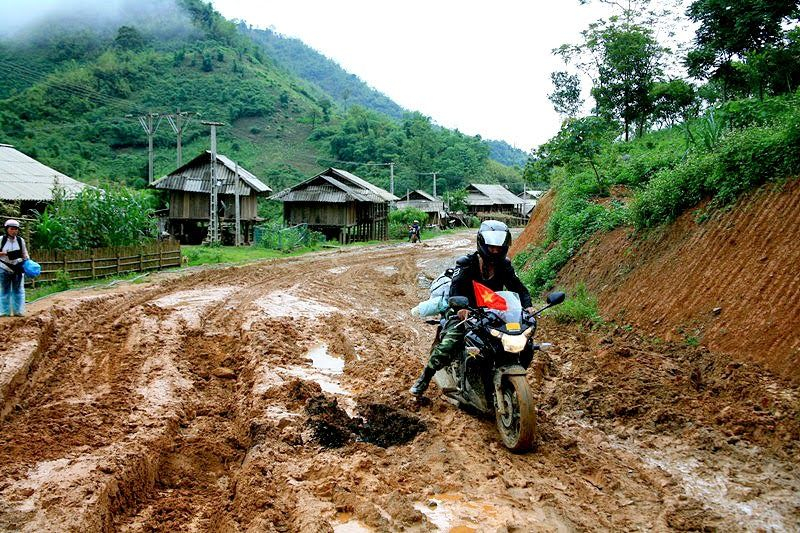 Sai Khao - Muong Lat
5. Ta Nang - Phan Dung:
The most beautiful 30km trekking route in the South starting from Ta Nang commune, Duc Trong district, Lam Dong province through Phan Dung commune, Tuy Phong district, Binh Thuan province will bring you an unforgettable experience.
You will go through 3 provinces of Lam Dong, Ninh Thuan and Binh Thuan by forest road, because it is quite dangerous, especially in the rainy season. Therefore, when exploring this road, you should follow a group or have a guide
Those who are looking for a place away from the hustle and bustle, want to find a quiet place, this is a very suitable choice. Because this place has no vehicles, no smoke, no environmental pollution, it's all wild, surrounded by trees and flowers. Ta Nang will be an interesting and wonderful rendezvous that you should consider.

Ta Nang - Phan Dung Trekking tour
6. Ho Chi Minh City (Sai Gon) - Nha Trang
If anyone is planning to go on a trip, they should not miss this wonderful road. You can follow the mountain road or the coastal road to get to Nha Trang.
The mountain road will be 436km long, quite long but its beauty is irresistible.
Along this route, you will visit the largest artificial lake in Vietnam - Tri An lake, followed by Cat Tien National Park with ecstatic and quiet forest scenes, you can stop here to camp and rest andovernight. An interesting experience you should try.
However, for the sea route with a length of 424km, it is not much shorter than the mountain road. But in return, if you really like watching the sea, you should choose this great route.
Follow Highway 1A, turn right at Vo Nguyen Giap street, go to the junction of Long Khanh town, go straight to Phan Thiet. You can rest for one night in this dreamy place and then the next day continue with the bays of Phan Rang and Phan Ri and then Cam Ranh only 60km from Nha Trang from here, try to enjoy the scenery.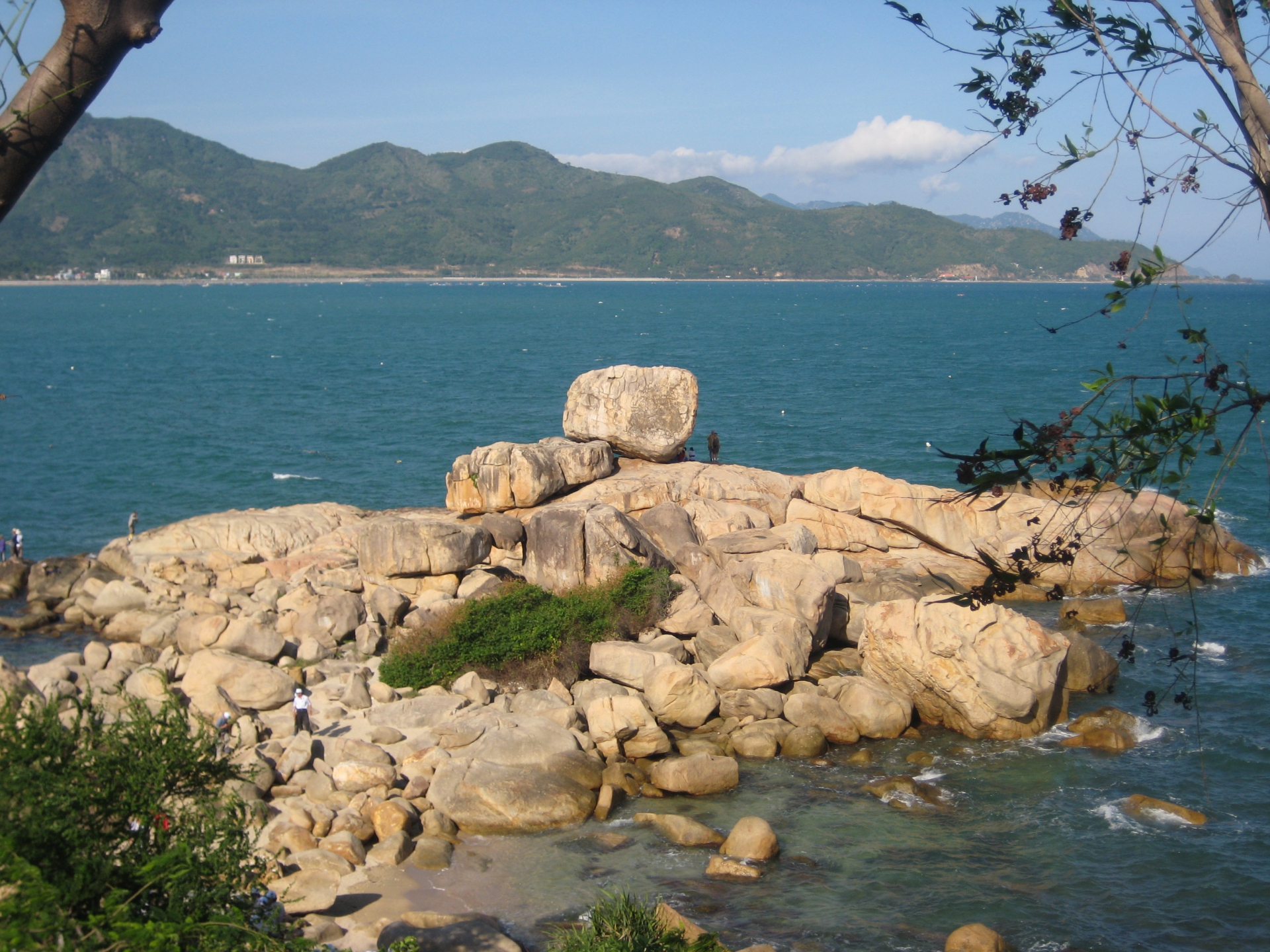 7. Ho Chi Minh City (Sai Gon) - Pleiku (Gia Lai province)
Pleiku in Gia Lai province has a charming scene with the simplicity and sincerity of the people that will make you remember it forever. From November to April next year is the most appropriate and ideal time to stop here.
The route by motorbike from Saigon to Pleiku is about 500km long, although the road is quite long, but there are always ideal stops. Coffee gardens and ripe golden rice fields weave together into a beautiful picture.
When coming to Pleiku, don't forget to visit places like: Ham Rong Mountain, Bien Ho, Chong Khoeng Waterfall... Dried pho, bep leaf soup,... are some of the famous specialties here that you should taste when you arrive. 



8. Ho Chi Minh City (Sai Gon) - Binh Thuan - Lam Dong - Dong Nai:
A road with many journeys and destinations for you to experience enough from the hills and mountains at Gia Bac Pass to Di Linh, to Phan Thiet beach (Binh Thuan), watching Da Lat dreamy with sharp bends on Bao Loc Pass and glide through Nam Cat Tien forest.
Follow National Highway 1A, stop by the coastal city of Phan Thiet Binh Thuan. Clean, beautiful beaches, clear water will make you fall in love.
Through National Highway 1, follow National Highway 27B, to Highway 27 and to Dalat (Lam Dong) is National Highway 20. You will go through D'ran pass, then go straight to the place.

Binh Thuan
9. Ho Chi Minh City (Sai Gon) - Da Lat
Da Lat - The city of fog, this is a road that attracts many couples to come. It will take about 10 hours by motorbike from Saigon to here. However, the scenery on the road will make you forget about the long road ahead and dispel the feeling of fatigue.
Coming to Da Lat, don't forget to stop by Langbiang, Elephant Mountain, Xuan Huong Lake... everywhere is beautiful, every place is poetic and equally majestic. The weather here is not to be discussed, so wonderful, it will be cold and the air is very fresh. Very romantic, isn't it?

10. Da Nang - Hue
If you intend to come to Da Nang, then do not ignore the route Da Nang - Lang Co, the road is quite short, only about 30km long, but there are many interesting things there.
To the south is Hai Van pass, to the north is the hidden Phu Gia pass. Below is Lang Co Bay with a long, smooth white sand beach mixed with blue water that makes you fall in love.
However, on the way to the beautiful Lang Co, you need to pass Hai Van Pass - one of the most dangerous passes in Vietnam. So when traveling through this pass, remember to bring your hat and protective gear carefully.
Stopping at the top of the pass is an extremely magnificent natural scene, remember to take a few photos as a souvenir.

Hai Van Pass