Open bus from Ha Noi to Da Nang
Open bus from Ha Noi to Da Nang
Hanoi is the capital of Vietnam, located in the center of northern Vietnam. From Hanoi you have many ways to traveling to Da Nang.
The fastest way is by plane, or you can choose the train to admire the Vietnamese countryside along the way.
However, the option of taking the Open bus is an economical choice for your long trip.
There are many sleep buses from Hanoi to Da Nang.
However, we recommend that you should choose the buses that specialize in serving tourists for more convenience and comfort.
The buses specializing in serving tourists (Open tour) will pick you up and drop you off at your hotel or the place closest to the hotel so you can move around.
Below are the bus companies and reference fares for you to choose.
You should book tickets through travel agencies to ensure the best service and fastest support at the origin and destination.
1. Queen Cafe Open Bus
Bus has impressive designs so it helps tourists feel convenient. 
Departure place: 208 Tran Quang Khai Street, Hoan Kiem, Hanoi. 
Arrival place: 101 3/2 street, Hai Chau, Da Nang

2. Camel Travel 
The departure place is in the center of Hanoi so it is very easy to pick up tourists. On the other hand, they can also go there quickly instead of the bus station. 
Departure place: 459 Tran Khac Chan, Hai Ba Trung, Hanoi. 
Arrival place: 65 3/2 street, Hai Chau, Da Nang

3. Hey Travel 
Buses of this brand are very luxurious designs with modern facilities which surely make tourists satisfied. 
Departure place: 282 Tran Khac Chan, Hai Ba Trung, Hanoi. 
Arrival place: 69 3/2 street, Hai Chau, Da Nang

4. Tan Kim Chi 
All buses of this brand are new and they are equipped with modern and luxurious facilities. 
All berths are covered by total leather
Free Wifi, water, wet tissue and toilet inside.
Each berth has curtains which create private space for tourists. 
This brand has limousine buses with 34 berths. Each berth has one television and USB mobile charging. 
Bus Type: 44 berths sleeper bus and VIP 34 berths limousine bus. 
Departure place: Nuoc Ngam Bus Station
Arrival place: 73-75 Thanh Tinh, Lien Chieu, Da Nang 
 
BOOKING OPEN BUS TICKET
If you want to book tickets, please contact us by phone: +84.905696010 (WhatSapp, Viber, Telegram, Zalo, Line)
We provide pick-up service at departure and destination.
- Deliver tickets to your hotel.
- Support to booking hotels with good prices at the destination.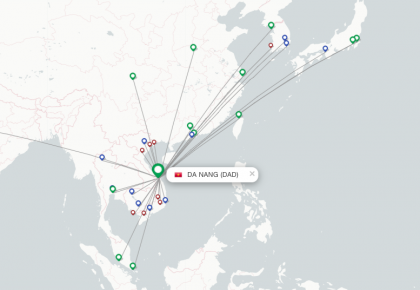 25 09 2021
How to moving to Da Nang from overseas
25 10 2020
Golden Bridge was built at altitude of 1,400 meters above sea level. It is located on Ba Na mountain in the Banahills tourist complex. The bridge is uniquely designed across the top of the mountain...