the beauty of Hoi An Ancient Town in the afternoon
Visiting Hoi An on a sunny summer afternoon, I wondered how, after many years, how does Hoi An remain so quite? Due to the temporary neglect of this old town or time itself, it is impossible to obscure the ancient atmosphere, its inherent mossy beauty.


Hoi An ancient town is located on the lower section of Thu Bon river, in the coastal plain of Quang Nam province. It's about 30km south of Da Nang city. Hoi An has more than 1300 relics with many ancient houses, ancient wells, pagodas, temples, and especially the bridge over the Thu Bon river. Coming to Hoi An, you seem lost in the busy atmosphere of a traditional trading port from ancient times.


Coming to Hoi An, you will experience countless interesting things, which can be mentioned
Walking around the old town: Hoi An ancient town has an area of ​​more than 2 km2, with the typical terrain of small alleys, short and narrow roads. People around the area often joke with each other that coming to Hoi An is not good even if they want to get lost, this road goes to another road, goes around and still meets. Walking around the old town, admiring the houses, wells, temple ... is a great experience to try when coming to Hoi An.


Sitting on the boat, releasing flower lights posted on the Hoai River: At night in Hoi An, you will admire a colorful picture on the romantic Hoai River. An interesting experience that most visitors to Hoi An try is to ride a boat rowing by the people of Hoi An, releasing flower lights. You will drop the flowers inside to light a sparkling candle into the river. Each flower lantern is placed down, with the hope of bringing peace, health, and luck to the family and loved ones. This is considered a feature of Hoi An tourism.


Visiting ancient houses: These are priceless heritages preserved in and preserved over hundreds of years by Hoi An. Through many events, ups and downs of history, through many heavy floods or storms, the old houses still exist, intact as they were in the beginning. The old houses are famous for their unique architecture in Hoi An such as: Tan Ky ancient house, Phung Hung old house, Quan Thang old house ...


Enjoy food in Hoi An: Come to Hoi An, do not forget to enjoy the rich cuisine here. First of all, Hoi An bread - a dish praised by BBC reporters as "the most miraculous in the world". Some famous bakery shops must be mentioned as ": Phuong Banh mi (Phan Chau Trinh street), Madam Khanh bread (Tran Cao Van street) or Ba Lanh bread (Dai door).
Besides, the high-rise is also a very attractive dish. You should also try Quang noodle, Hoi An chicken rice, wonton, wet cake, corn sweet soup and Hoi An duck cake.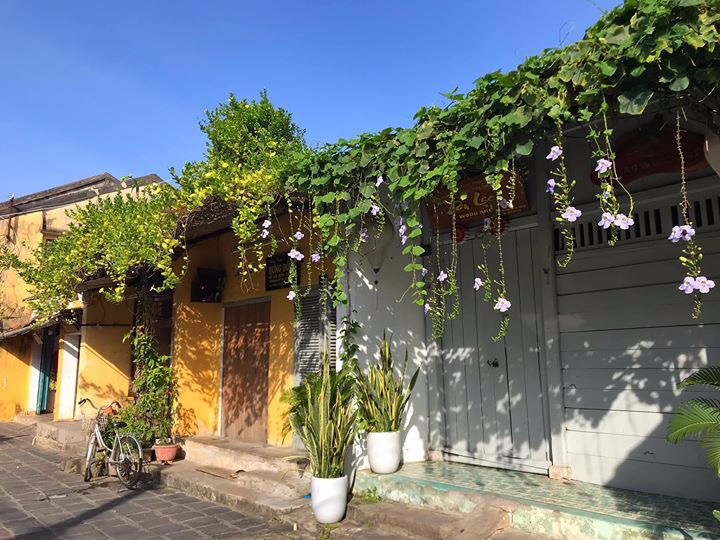 Admire Hoi An at night through the booths selling lanterns: An indispensable feature of Hoi An is the lantern series. When night falls, the light of red lanterns shining on both sides of the road, on the dome shining down the street is very interesting. Hoi An now is more beautiful than ever, if you walk around Hoai Bridge, you will hear the singing voices somewhere. All combine to create a lovely Hoi An!


Sewing a suit in Hoi An: Making clothes in Hoi An is both fast, cheap and very satisfied. The tailors here will complete your outfit in a matter of hours. Tourists here often order traditional ao dai to bring home as gifts.
16 10 2020
Hoi An is an ancient trading port located in Central Vietnam. It is flourished in the early 16th century undergoing many upheavals. Nowaday, Hoi An still preserves the cultural and historical values...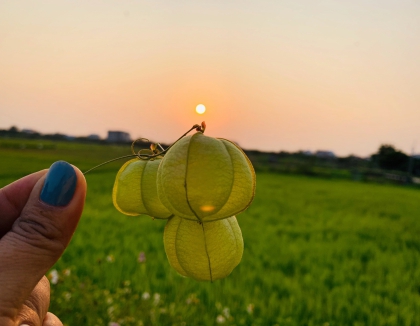 15 04 2020
Having the opportunity to come to Hoi An, you will feel more clearly the tranquility, solitude of red-tiled houses, moss-covered walls of nostalgia of an old town on the Thu Bon river.